Chicken Stew.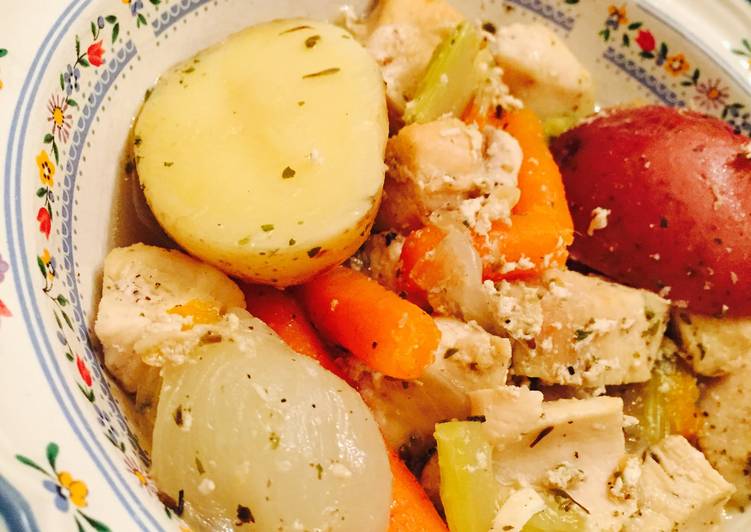 You can cook Chicken Stew using 12 ingredients and 9 steps. Here is how you achieve it.
Ingredients of Chicken Stew
You need 3 of Chicken breasts, cubed.
You need 3 tbsp of Olive oil.
It's 1/2 tsp of Garlic salt.
It's 1/4 tsp of Black ground pepper.
It's 6 small of Potatoes, cut in half lengthwise.
It's 1 cup of Baby carrots.
It's 6 of Pearl onions.
It's 2 of Celery stalks, chopped.
You need 3 can of Chicken broth.
It's 1/2 tsp of Dried parsley.
Prepare 1/4 tsp of Thyme.
You need 1/4 tsp of Nutmeg.
Chicken Stew instructions
In a large, deep frying pan heat the olive oil on medium high..
Add the chicken and sprinkle with the garlic salt and black pepper..
Cook the chicken till most of the moisture has cooked off..
Then add the cans of chicken broth to the pan..
Stir in the carrots..
And the potatoes..
Simmer for about 10 minutes and add the onions and celery..
Simmer for 20 minutes more and add the spices..
Simmer for another 10 minutes and serve hot..